NATUREO FINANCE advises EDF Nouveaux Business on its €16m participation in McPhy
5 June 2018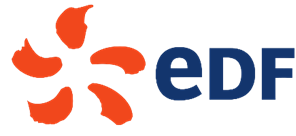 NATUREO FINANCE, investment banking firm providing advice on mergers & acquisitions, capital raising and private placements in the cleantech sectors advises EDF Nouveaux Business on its €16m participation in McPhy. Natureo advises particularly on green hydrogen market valuation, business modelling and played an important role during the negociation phase.
EDF's investment will take place through a reserved capital increase by McPhy totalling around €16 million at a price of €5.10 per share representing 3 137 250 new McPhy shares, around 21.7% of its share capital, and 20.4% of its voting rights.
A commitment to the decarbonisation of economic sectors 
Thanks to McPhy's expertise, EDF will be able to offer its customers new services reducing their carbon footprint while enhancing their competitiveness. These skills in producing and marketing carbon-free hydrogen also dovetail perfectly with EDF Group's strategy in electromobility. Through this partnership, EDF is stepping up its commitment to fight global warming. EDF considers electrolytic hydrogen as a crucial means of reducing the carbon footprint of economic sectors (industry, mobility) when it is manufactured using carbon-free electricity, as it is the case with EDF's low carbon mix combining nuclear power and renewable energy.
Founded in 2008 McPhy is a leading player in hydrogen. Its full range of solutions comprises electrolyzers, hydrogen refueling stations and storage facilities. McPhy covers the entire value chain from R&D through to engineering, manufacturing, production, operations and maintenance. McPhy possesses a highly skilled team of over 80 staff located mainly in France, Italy and Germany that meets the needs of the fast-expanding markets of carbon-free hydrogen for industry and mobility. By joining forces with EDF, which is set to become its core shareholder, McPhy is gaining additional resources that will help it finance its expansion. It will be able to leverage the benefits of EDF's position in its strategic markets in Europe, the United States and China and count on its active support. The aim is for McPhy to ramp up its business development and win new customers in France and around the world.
In France, McPhy is actively involved in rolling out hydrogen-based solutions. These include industrial projects, such as a 1 MW unit for GRTgaz in Fos-surMer, and also mobility projects. Out of the 20 or so hydrogen stations in France, it has supplied equipment for 13. The company has also achieved commercial success on a number of fronts outside France. For example, it won a contract in China to deliver hydrogen production equipment for Jiantou Yanshan Wind Energy's 4 MW unit.