Natureo Finance advises AMP / Saumon de France on its fund raising
26 May 2016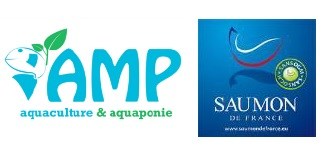 AMP (Aquaponic Management Project), the first and sole French premium salmon producer with sustainable farming techniques and ethics, has finalized its first institutional fund raising with LOG Investment, investment fund of L'Occitane's holding (press release).
AMP targets the highest production quality: full traceability, sustainable and superior farming techniques, and exceptional final products. AMP's salmons and sea trouts are breed in its exceptional sea farm site located in Cherbourg, Normandy, France. AMP is going to launch a complete brand of fresh and smoked products under the name Saumon de France.
LOG Investment will support AMP in its development in the French and international markets.
Natureo Finance structured AMP's fund raising and advised the Company over the last two years on its corporate finance and business strategy.