Natureo Finance becomes Listing Sponsor on Alternext Paris
10 July 2015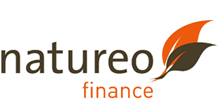 We are pleased to announce that Natureo Finance has become today Listing Sponsor on Alternext Paris.
The pan-European Listing Committee (the European Listings Board) ruled favorably on the request for approval of Natureo Finance.
Our intention is to guide our corporate clients to select the most suitable financial strategy from private placement to listing companies. Should the Euronext markets be the best option, we intend to guide our corporate clients not only to the road of a fully compliant and successful IPO, but also to the roads of a "too often neglected" successful post IPO.