Natureo Finance advises ERGOSUP on its € 5.2 m funding
1 September 2015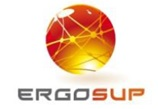 Natureo Finance acted as sole advisor to ERGOSUP on its € 5.2 m fund raising – ERGOSUP's press release is attached.
ERGOSUP has developed an innovative technology enabling the production of hydrogen under high pressure and safely, ideally suitable for "zero-emission" mobility applications.
In addition to its advisory role, Natureo Finance has supported ERGOSUP in establishing a strategic partnership with AIR LIQUIDE.
These will allow ERGOSUP to accelerate the technology development phase and the deployment of demonstrators over the next two years.
Both advisory services and business development support builds on in-depth sector and financial expertise which Natureo Finance has accumulated over years.