Launch of Energy Efficiency Newsletter
13 January 2014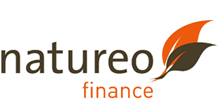 Natureo Finance Research has released its Energy Efficiency Newsletter which will frequently comment on key events affecting Gas-to-Power and Power-to-Gas industry valuations. The first edition has a special focus on Combined Heat & Power (CHP).
The launch of this Newsletter derives from the accumulated knowledge in this field and follows the publications of sector reports such as Combined Heat & Power: Driving the Prosumer Energy Generation Trend (September 2013), Stationary Fuel Cells: Addressing the Need for Clean Distributed Generation and Massive Grid Storage (July 2013), Green Gas Technologies: Natural Gas Trends and their Clean Profiteers (May 2013).
Natureo also frequently publishes Solar and Energy Storage Newsletters; these were launched in 2011 and have been published about 90 times each.